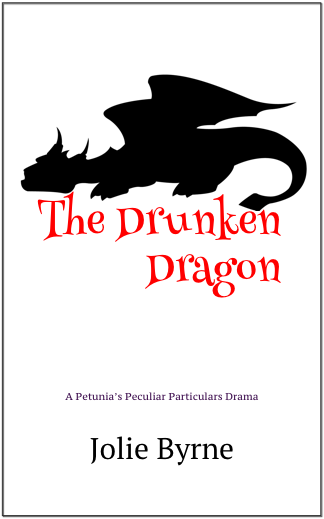 Publisher:

Bitter Brownie Books

Available in:

Kindle

Published:

December 15, 2016
Amazon
It's not easy being a dragon.
Elvis Jones has it rough. Alcohol has taken everything from him, his job, his apartment and even his ability to control his shapeshifting. With no hoard to sustain him, Elvis is relegated to sleeping in homeless shelters and making deals with trolls just to get by.
When he encounters the mysterious Petunia Petaluma, Elvis is offered a chance at salvation, but salvation has a price.
In order to succeed, Elvis has to stay sober for one whole week and keep track of a single gold coin. It seems easy enough, but this dragon drinks to forget and when confronted with his demons, Elvis has to make a choice that will change the course of his life forever.