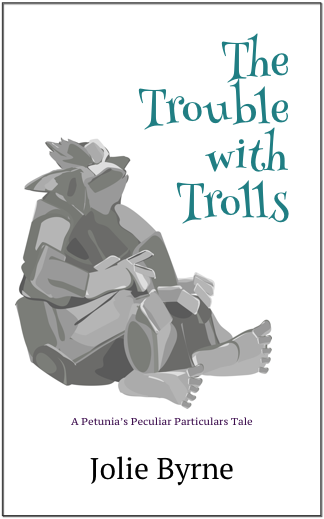 Publisher:

Bitter Brownie Books

Available in:

Kindle

Published:

June 3, 2016
Buy on Amazon
Alan yearns for a family of his own, but when his wife leaves, taking their ten year old son, he can't really blame her. Alan suffers from the Troll Curse. He spends the daylight hours encased in stone.
One night, Alan happens upon a little shop that he hadn't noticed before and inside he meets a clairvoyant woman who seems to know everything about him.
The mysterious Petunia offers Alan a way to get a glimpse into his own future, but will the future hold his dreams or his nightmares?
Learn more about Alan and his troubles in the second installment of the "Petunia's Peculiar Particulars" series, available now.