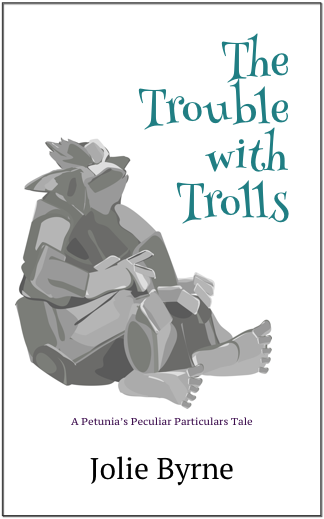 Publisher:

Bitter Brownie Books

Editor:

Casa Cielo Editing

Available in:

Watt Pad

Published:

June 3, 2016
Read on Watt Pad
Alan yearns for a family of his own. When his wife leaves, taking their ten-year-old son, he can't blame her. Alan suffers from the Troll Curse. He spends the daylight hours encased in stone. Alan spends his nights hard at work. He tries to be as good a dad to his son as he can, but he only gets a few hours with him each week. His son tries to negotiate with his mom for more time, but she won't allow it. Alan finds himself agreeing with her. Davey is too young to be left without supervision. It's hard to be a good parent when you spend every moment of sunlight as a statue.
Walks along the streets of his neighborhood before bed, help Alan get out of his head. On one of his evening walks, Alan happens upon a little shop that he's never seen before. Inside he meets a clairvoyant woman who seems to know everything about him. The mysterious Petunia offers Alan a way to get a glimpse into his own future, using a harmonica that is supposed to help him break his curse. Alan isn't hopeful, but the harmonica reminds him of his childhood and brings back good memories, so he buys it.
On the way back, Alan gets caught on his front porch at sunrise. His new next door neighbor finds him. He discovers that she's not bothered by the fact that he's cursed to turn to stone every day. In fact, she even seems to like him. They strike up a conversation thanks to that harmonica and Alan begins to think it might be possible for him to find happiness, even if he is cursed.
Learn more about Alan and his troubles in the second installment of the "Petunia's Peculiar Particulars" short story series.
Available now on Watt Pad as a free read.