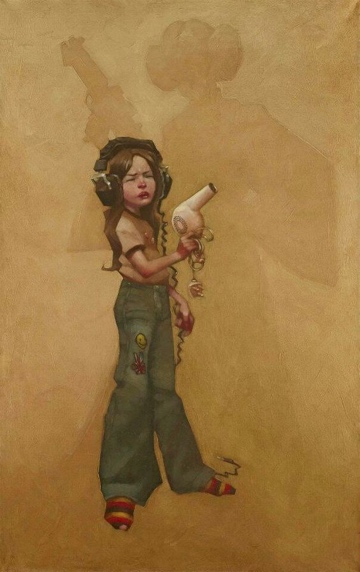 Children have this wonderful inability to be able to separate fact from fiction. When I was a little girl, I admired all sorts of fictional characters as though they were real men and women. One of them was, of course, Princess Leia. She was the first princess that I ever saw pick up a blaster and take an active role in saving herself. Leia was strong and powerful and did not sacrifice her femininity to have those things. She taught me that you could be a woman and be a badass.
This week, Carrie Fisher left us. She left behind a body of work to inspire us and to motivate a new generation of women.  Fisher was a bold and brilliant risk taker as a writer. She told her stories with a kind of candor that is so rarely seen in the written word. We spend so much time worrying about hurting each other that we fail to focus on the hard truths in life. I think that it's this message that Fisher was trying to get across to women in her later interviews.
She wanted us to know that in order to get through the tough stuff, you have to be tough. To be true to yourself, you have to ignore the naysayers and you have to get past your fears. You have to push past the social pressures placed upon you by society and the people you surround yourself with. You have to be willing to go for the jugular.
I learned from Carrie Fisher that it is completely okay to be a woman and be strong and be myself and if anyone calls me "bitch" for speaking my mind, fuck 'em. I have no use for people who judge me for the simple act of opening my mouth. Neither should you.
We lost so many great talents in 2016. David Bowie, Alan Rickman, Prince, George Michael, Gene Wilder… all of these incredible people who taught me so many lessons when I was younger. They taught me to be fearless, that it's okay to go crazy and to be yourself and to love whomever you love without reservation.
Now, they have taught me that nothing is permanent. Everything changes and becomes something else. Sometimes it's for the better and other times, it leaves us feeling empty inside. I don't know what's going to happen next. I just know that, whatever it is, my childhood isn't wrecked. It's not gone. Leia will always be my princess. Falkor will always be my luck dragon. I will always go crazy and dance, magic dance in my converse all stars.
It's who I am and who I am, is enough.